Our House sponsors!
The OUR HOUSE PROJECT can only happen with the help of
our corporate sponsors and our community partners.
CORPORATE SPONSORS:
---
Roxul offers insulation solutions that help save energy and create quiet and safer homes.
---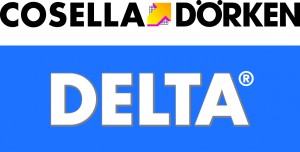 The brand that experts use for moisture management in foundations, walls, and roofs
---
Legalett Canada design, engineer, manufacture and supply foundations (heated and unheated,) Air-Heated Radiant Floors & Slab-on-Grade ICF Floor Systems for commercial, institutional & residential. Legalett are specialists in Passive House (or Passivehaus) and Net-Zero-Energy Home Insulated Slab Designs.
---
Specialize in doors and windows for all types of buildings.
---
A community contractor in Excavation work.
---

At the forefront of energy efficiency trends, most Fenplast windows and doors are ENERGY STAR® certified.
This certification is granted by the Office of Energy Efficiency (OEE), which is the national centre of excellence for energy conservation, efficiency.
---
Supporting the community in the Chateauguay Valley
---
A multidisciplinary team offers high-quality service in electricity, industrial automation, Infrared thermography and general contracting.
---
---
TRANSPORT CHAMPION
Mobile Home Transporters, Building & House Movers.
---
The students registered in the Electricity and Plumbing and Heating Programs are proud participants in the Our House Project.
---
GROUPE CRETE
---
COMMUNITY PARTNERS:
HABITAT FOR HUMANITY
---
Ecohome is dedicated to reducing the environmental impact of homes, through education and advocacy
---
Ormstown is a municipality in Quebec, Canada, which is situated on the Chateauguay River in the heart of the Chateauguay Valley. It is approximately one hour southwest of Montreal and 20 minutes north of New York State in the United States.
---