Share this
Download the
program brochure
Submit an
application
Horticulture and Garden Centre Operations
About the program
(10 months)
The Horticulture program provides specialized training in preparation for work in garden centres, golf courses, landscaping companies or public works. Prefer to work for yourself? Our program can give you the skills required to start your own business. As society becomes increasingly concerned with environmental issues, food production and the preservation and beautification of nature, horticulturalists will be increasingly in demand. Our hands on learning trains you on a variety of skill sets, including growing indoor and outdoor plants, discovering and understanding plantscapes, window gardens and hydroponics. Our indoor/outdoor tropical greenhouse environments are the perfect fit for nature lovers and do-it-yourself-ers wanting to get back to the great outdoors. (approximate costs: $300)
Skills you will learn
seasonal maintenance of plants and gardens
landscape design
greenhouse operations
garden centre operations and sales
pruning, planting and transplanting techniques
Did you Know
We receive regular employment opportunities for our graduates.
The skills acquired in the Horticulture program can be easily transferred to landscaping and can help you get your own business off the ground.
To enroll in the program you only need a secondary III high school equivalent. Also, your Horticulture graduate diploma is equivalent to a high school leaving certificate.
It's been shown that people who work with plants are generally happier, more relaxed and less prone to depression.
FAQ
Program available at the following Centre
Start dates
September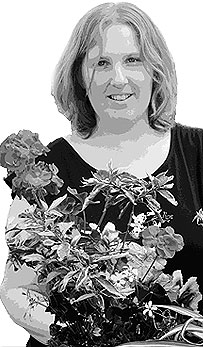 Melissa talks
horticulture at nfsb