Be sure to sign-up for one of the spots in our Health, Assistance & Nursing program starting September 6th at CVCEC.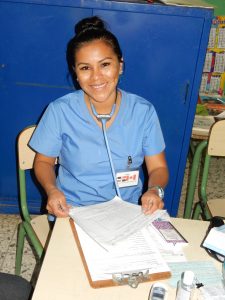 In only 18-months, you'll be ready for a successful career in the Health Care sector.
We also offer the possibility of partaking in a unique international placement experience during your studies. You can volunteer your skills with people in need in a developing country while being supervised by our experienced teachers.
Act now, don't delay! Call CVCEC: 450-829-2396