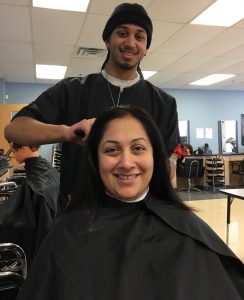 Students and staff received a lovely testimonial today from Siddiqa, as Jacob (Hairdressing student) took great care of her.
– "To teachers Kathy & Stephanie, thank you so much for the amazing (the best) hair services you provide. Being a teacher, I really admire your personalities – calm, patient and as ever so hardworking."
Thank you for the kind words Siddiqa!