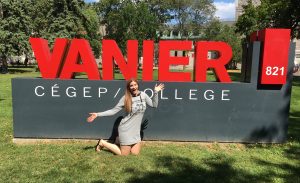 Today, (dated: May 17th 2017) is one of the best days of my life. I just finished my last high school exam! I still can't believe it!
With so much time and effort, I want to thank the Nova Career Centre for helping me with this process. With a lot of patience, dedication and kindness I want to thank my teachers that I had during my journey here at Nova. Mr. Ali, Miss Katie, Mr. Richard and especially Marie Gault who gave me an enormous amount of extra support.
I truly appreciate all the support that I received during the last year and a half and I want to say THANK-YOU to the Nova Career Centre for this beautiful journey.
I was recently accepted to Vanier College in the Special Care Counselling Program and I also signed my very first apartment lease which is beside my school. I'm very excited to move into my very OWN place!
It's now a new life, a new start to an amazing beginning. Thanks for everything 🙂
Alexie Myre