The OUR HOUSE PROJECT can only happen with the help of
our corporate sponsors and our community partners.
CORPORATE SPONSORS:
---
Roxul offers insulation solutions that help save energy and create quiet and safer homes.
---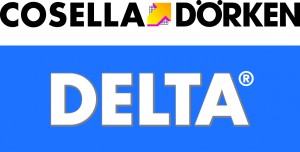 The brand that experts use for moisture management in foundations, walls, and roofs
---
Legalett Canada design, engineer, manufacture and supply foundations (heated and unheated,) Air-Heated Radiant Floors & Slab-on-Grade ICF Floor Systems for commercial, institutional & residential. Legalett are specialists in Passive House (or Passivehaus) and Net-Zero-Energy Home Insulated Slab Designs.
---
Specialize in doors and windows for all types of buildings.
---
A community contractor in Excavation work.
---

At the forefront of energy efficiency trends, most Fenplast windows and doors are ENERGY STAR® certified.
This certification is granted by the Office of Energy Efficiency (OEE), which is the national centre of excellence for energy conservation, efficiency.
---
Supporting the community in the Chateauguay Valley
---
A multidisciplinary team offers high-quality service in electricity, industrial automation, Infrared thermography and general contracting.
---
RONA-R.S. D'Amour : provides you with the best items and products for your home improvement and home renovation projects.
---
TRANSPORT CHAMPION
Mobile Home Transporters, Building & House Movers.
---
The students registered in the Electricity and Plumbing and Heating Programs are proud participants in the Our House Project.
---
Groupe Crête is a leader in the industry of timber and exterior wood siding production in North America.
---
 DMT IMMOBILIERS
Thank you for allowing us access to your parking lot to move the Our House modules in a safe and efficient manner.
---
PIERRE MEILLEUR
Land Surveyor, Address: 31 Rue York, Huntingdon, QC J0S 1H0 Phone: (450) 264-3090
---
 
ENTREPRISE DE FINITION ET POMPAGE DE BETON
---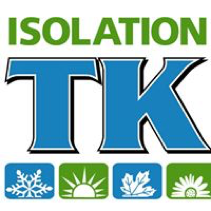 Spray foam urethane and blow in attic insulation / Tyler Buchanan : (514) 567-4655 / Kent McRae : (514) 796-0727
---
---

Sewer Pipes, Roofing Materials & Supplies.
---
Operating renovation and hardware centres that offer a vast selection of products and services for consumers.
---

Convectair is the ultimate manufacturer of the highest quality electric heaters and energy comfort solutions
---


Bath Fitter takes great pride in getting involved in the local community. Like you, our staff and management want to live and work in healthy, happy communities, and we do our share to make it a reality.
---
The mission of the English Montreal School Board is to support its schools and centres in their efforts to educate  students within a caring, safe and inclusive learning community.
---
4-H is an exciting organization for youth aged 6 to 25. 4-H members belong to a club, enroll in projects with other members and learn from the guidance of volunteer leaders.
---
COMMUNITY PARTNERS:
Vision : A world where everyone has a safe and decent place to live.
Mission: To mobilize volunteers and community partners in building affordable housing and promoting homeownership as a means to breaking the cycle of poverty.
---
Ecohome is dedicated to reducing the environmental impact of homes, through education and advocacy
---
Ormstown is a municipality in Quebec, Canada, which is situated on the Chateauguay River in the heart of the Chateauguay Valley. It is approximately one hour southwest of Montreal and 20 minutes north of New York State in the United States.
---