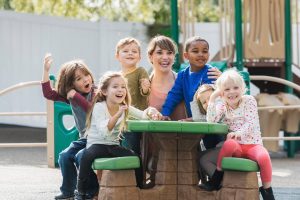 School Daycare Educator 
Start date: Aug 27 2018 to June 2019 : 390 hours (11-months) – (26 credits)
AEP – (Attestation d'études professionnelles)
Location: NOVA Career Centre                                 Cost:  $60
Tentative class times:
– Monday evenings (6:30 to 9:30 PM)
– Wednesday evenings (6:30 to 9:30 PM)
– Saturdays (8:00 AM to 4:00 PM)
– **( few Thursdays and Sundays)**
The school daycare educator program consists of 11 modules which are completed in 390 hours. This program explores the social, moral and emotional development of the preschool and school-age students. They learn to create and organize activities for the students and how to deal with possible challenges which may arise. This AEP provides the necessary credits to be employed in a before and after school daycare program.
For more info and to sign-up call the NOVA Career Centre: 450-691-2540
Spaces are limited! First come, first serve.