Our Trade It Forward campaign has come to an end and we are proud to announce the names of our on-line winners! Congratulations to the top 3 on-line vote getters who will each receive a $500 thank you prize for participating. Prizes are made possible thanks to the generous support of our corporate partners.
Name of our three on-line winners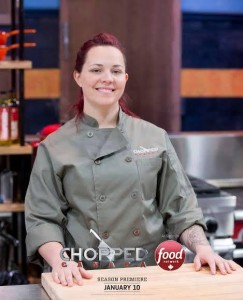 Caroline Brunet – (check out her TIF):
is a graduate of Howard S. Billings High School. She completed a DEP in Starting a Small Business at NOVA, while completing Secondary V at Billings. Following this, she completed two additional DEP Programs – Professional Pastry and Professional Cooking (both at Pearson School of Culinary Arts in Ville LaSalle). As part owner of Patisserie Obsession Bakery in Chateauguay, Caroline sees the importance of sharing her skills, knowledge and passion with others by welcoming stage students from both pastry and cooking schools in and around Montreal so they may gain practical, hands-on experience. Caroline is helping to encourage others to explore these trades. To reinforce her belief in the value of trades, Caroline, through Obsession Bakery, has established an annual prize at HSB, which is awarded to a student who is continuing their studies in the culinary arts. She also gives back to the community that supports her by participating in fundraising, sponsorships and donations.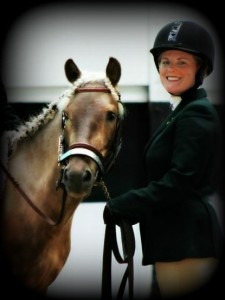 Nancy Carr – (check out her TIF)
As owner/ instructor of Willdon Stables, I have the privilege of working closely with children of all ages to develop the spark that ignites their fire in confidence, abilities and strengthen skills. I am  blessed to be able to experience this on a daily basis, therefore I would like to contribute to our community by offering 1 Week of Summer Day camp to a student within NFSB.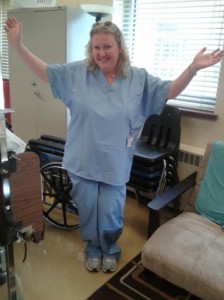 Sandy Ogden – (check out her TIF)
I have a client who turned 93 recently and doesn't have any family that lives close by to celebrate her birthday with her. I baked her cupcakes and bought her a little gift. Instead of having her usual  exercise session, I surprised her with a little get together to help her celebrate. She was so pleased, she had no words to describe how happy she was! Seeing her smile made my day!
We would also like to take a minute to highlight the impressive number of on-line votes that two of our very own NFSB employees (who cannot win the cash prize however) also garnered.
Jasmine Zitouni  and Shelley Smythe  – thank you both for participating and trading it forward for your community.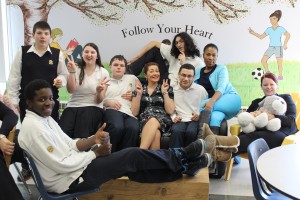 A tip of the cap to the Chill Room group from Howard S. Billings High School and Ms. Zitouni who won the table from La Vieille Planche

Once again congrats to Our Golden Objects winners, which were found this past school year. Once they found a Golden Object, our winners went out and did something for others.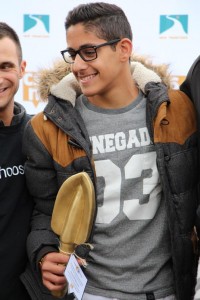 Daniel Mikhail – (found) Golden Trowl:
Used his artistic skill to create a painting and donated it.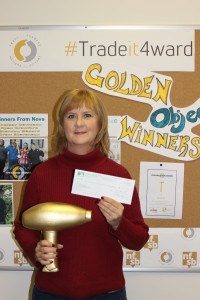 Tracey Smythe – (found) Golden Hair Dryer:
created baked goods with the Sunshine Class @ HAECC and then delivered them to Heritage Elementary for students snacks.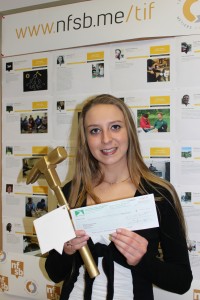 Nadia Laramée-Cavers – (found) Golden Hammer:
organized an intramural hockey league for students @ HAECC.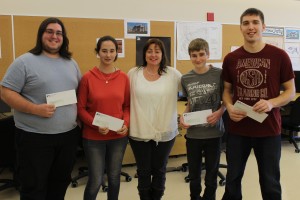 Brandon Bedard, Chesley Davidson, Drew Stevenson, Ryan Crawford- (found) Golden Wrench:
Designed a storage unit for the drafting department and also volunteered their time to help at a local church during Christmas dinner. (in the middle: Director of Continuing Education – Bonnie Mitchell