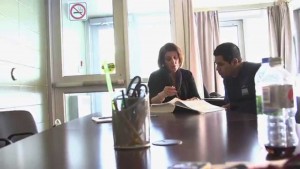 Teaching and Best Practices Resources: Click link to download
Tools and strategies: Cooperative learning activities for use with adult learners.
TEAL_JustWriteGuide: Teaching Excellence in Adult Literacy- a resource guide for adult basic education teachers.
Cooperative_learning_strategies: A short instructional guide on cooperative learning in the classroom.
Strategies for Teaching Multi-Level Groups [Autosaved] (powerpoint from Dec. 4th ped day)
Websites:
PBS: Teaching Strategies for working with Adults
Brain Breaks: Students need an energizing brain break every 25-30 minutes.
Teaching Math to Adult Learners: Tips and strategies for supporting adult students with math skills.
Reading Comprehension and Adult Learners: Assisting students with literacy skills.
Instructional Strategies (Barry Bennett): Description of the different instructional strategies
Videos: